Welcome to our our parish worship.
With the easing of Covid-19 restrictions we are now worshiping together face to face as well as on-line.
10.00am Sunday Holy Communion.  INSIDE St Georges Church Queenscliff
10.00am Wednesday (BCP) Holy Communion. INSIDE St James Church Point Lonsdale
5.45pm Friday Healing Service.  INSIDE  at St James Point Lonsdale. 
These, our three weekly services of Holy Communion, are also live-streamed 
10.00am  Sunday 6 December 2020                               Order of Service
10.00am Wednesday (BCP)  9 December 2020         Order of Service
 5.45pm  Friday Healing Service 4 December 2020 Order of Service
Weekly Newsletter: Newsletter for Sun 6 December 2020
Previous Week's Newsletters can be found on the Links and Documents page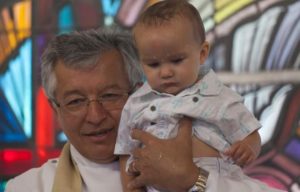 We acknowledge with gratitude that we gather on the traditional lands of the Wathaurong people of the Kulin Nation and we acknowledge and pay our respects to their elders past and present.