LEADING INTO THIS SUNDAY'S WORSHIP WE WILL PLAY A CHANT OF THE JESUS PRAYER.  WITH COP26 BEGINNING THIS SUNDAY, 31 OCTOBER, WE CALL ON THE MERCY OF JESUS FOR OUR PLANET. CLICK HERE
Thirty-first Sunday in Ordinary Time: 31 October, 2021
This month, October, our 10.00am Sunday Eucharist is at our Queenscliff church of St George the Martyr.
Welcome All, near and far,
Good News!  For the coming Sunday, 31 October, there is no limit on the numbers:
We still need to – wear masks; observe the 4 square metre rule; and show proof of being double vaxed.
If you need help putting your vax status on your phone or aquiring the eqivalent paperwork, please get in touch by going to the 'contact us' tab on this website.
For those who can't attend in person consider joining us via livestreaming – there is real participation through this medium – I don't exactly know how, but for many, their experience bears this out.   Fr Peter
We begin livestreaming at 9.55am for a 10.00am start.
As we bring our gifts of bread and wine to the altar so we offer ourselves and all we carry in our hearts – all participating in the suffering and sacrifice of our Lord Jesus Christ. 
CLICK HERE FOR A VIDEO OF OUR TWO DAYS OF INTERFAITH GLOBAL CLIMATE ACTION
CLICK HERE For Order of Service including readings for Sunday 24 October
CLICK HERE   For Live Stream Worship Sunday 31 October (streamed from 9.55am)
CLICK HERE    For Recorded Services
CLICK HERE   Weekly Newsletter 'Lovers of the Place',  24 October, 2021
CLICK HERE For next weeks readings Sunday 31 October 
ALL SOULS' DAY
Tuesday 2nd of November, 2021.  Queenscliff Cemetery.
Gather 10.45am for a 11.00am start.  Enter via the Point Lonsdale Rd/Jordon St Gate.
Please let the office (03 5258 4624) know the names of those you would like to be remembered in the prayers on the day.
Plenty of room.  30 under the marquee and extra chairs outside.  Proof of vax required.
Geelong Cemeteries Trust host the day which includes a coffee van on site. Our thanks!
Please invite others – especially those who have had a bereavement in the last year.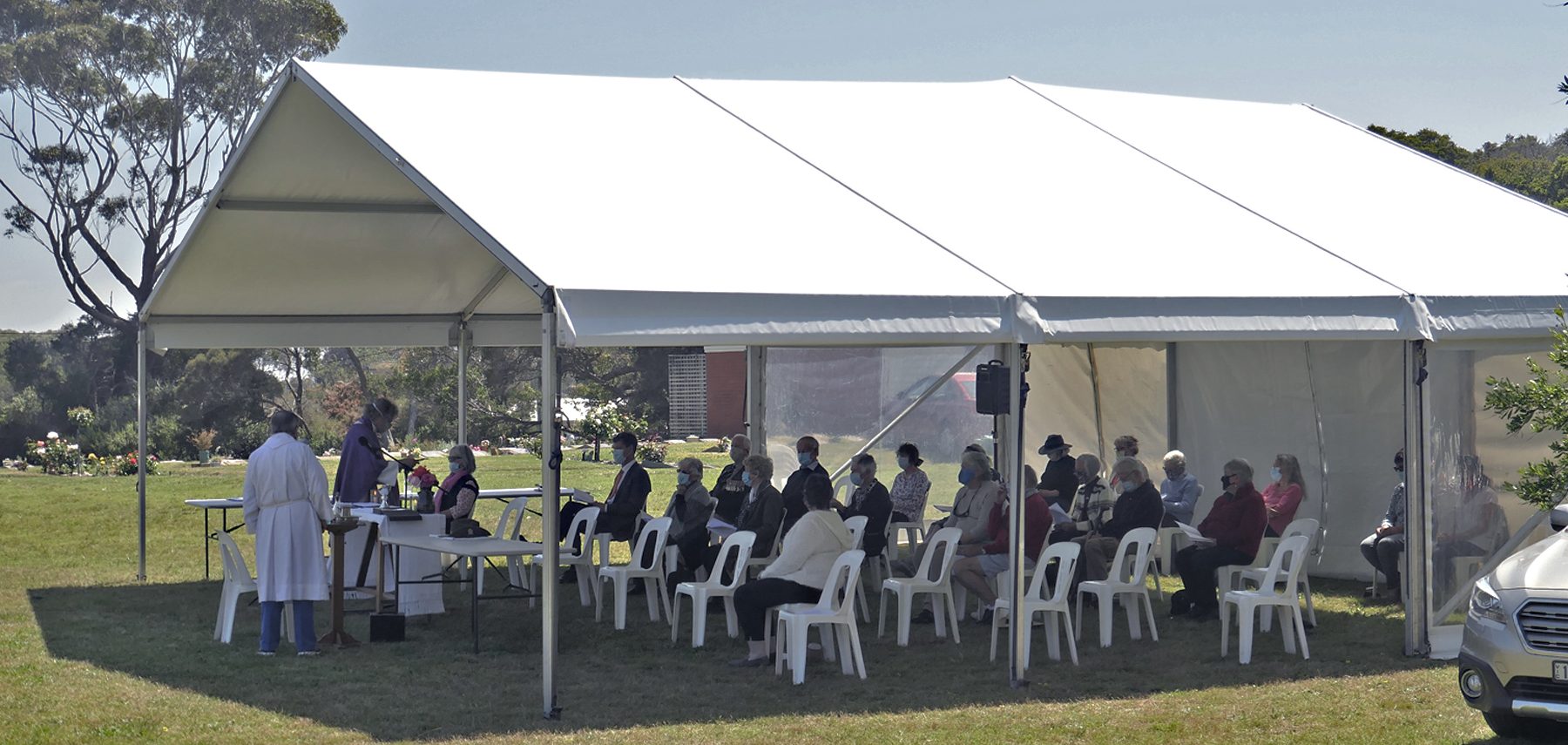 All Souls Day last year, 2020. Queenscliff Cemetery.
| | |
| --- | --- |
| QR Code for St George's Queenscliff               Sign in or bring your mobile phone for the QR code | QR Code for St James Point Lonsdale            Sign in or bring your mobile phone for the QR code  |
Previous Week's Newsletters can be found on the Links and Documents page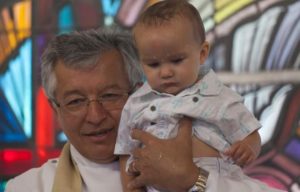 We acknowledge that we gather and worship on the traditional land of Wadda Wurrung people and honour and pay our respects to their Elders past and present. We affirm, with them, in the Wadda Wurrung language: 'kim barne barre Wadda Wurrung' (this is the land of the Wadda Warrung).