Welcome to the website for the Anglican Parish of St George the Martyr,  Queenscliff and St James,  Point Lonsdale in Victoria, Australia.
We are a community seeking to live in a way that is  happy, hopeful and life-giving for ourselves and our relationships with others. We are part of the global awakening that our relationships also include those beautiful and complex ecosystems which sustain all life, not just human life, and that these relationships need to shift radically and quickly to be more sustaining and respectful.
We hope this website will inform you about our parish community and introduce you to the variety of ways in which you will be able to participate.
Blessings, Fr Peter, Vicar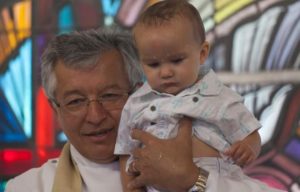 We acknowledge with gratitude that we gather on the traditional lands of the Wathaurong people of the Kulin Nation and we acknowledge and pay our respects to their elders past and present.